ODBC joins Oriental Rotary's Adopt-a-Highway cleanup,  August 7 2018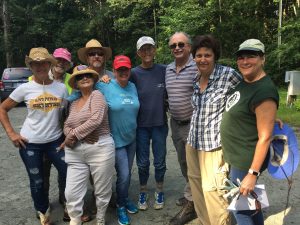 The Oriental Dragon Boat Club supported the Salvation Army over the recent Holiday Season.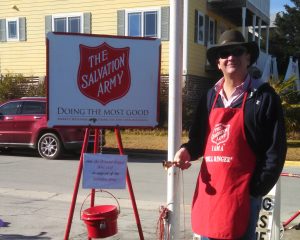 In 2016 the Oriental Dragon Boat Club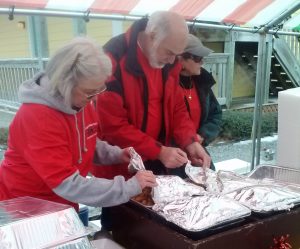 held a BBQ raising funds to help upgrade the Heating and Air Conditioning system at Oriental's Old Theater.
In 2016 and 2017 Oriental Dragon Boat Club provided Garbology Services at the Pamlico County Croaker Festival
During 2017 we are conducting a raffle to raise funds for Heartworks.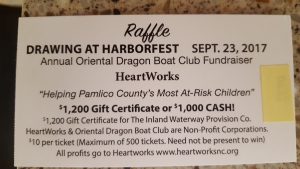 The drawing being held at Heartworks' big annual event Harbor Fest 2017.